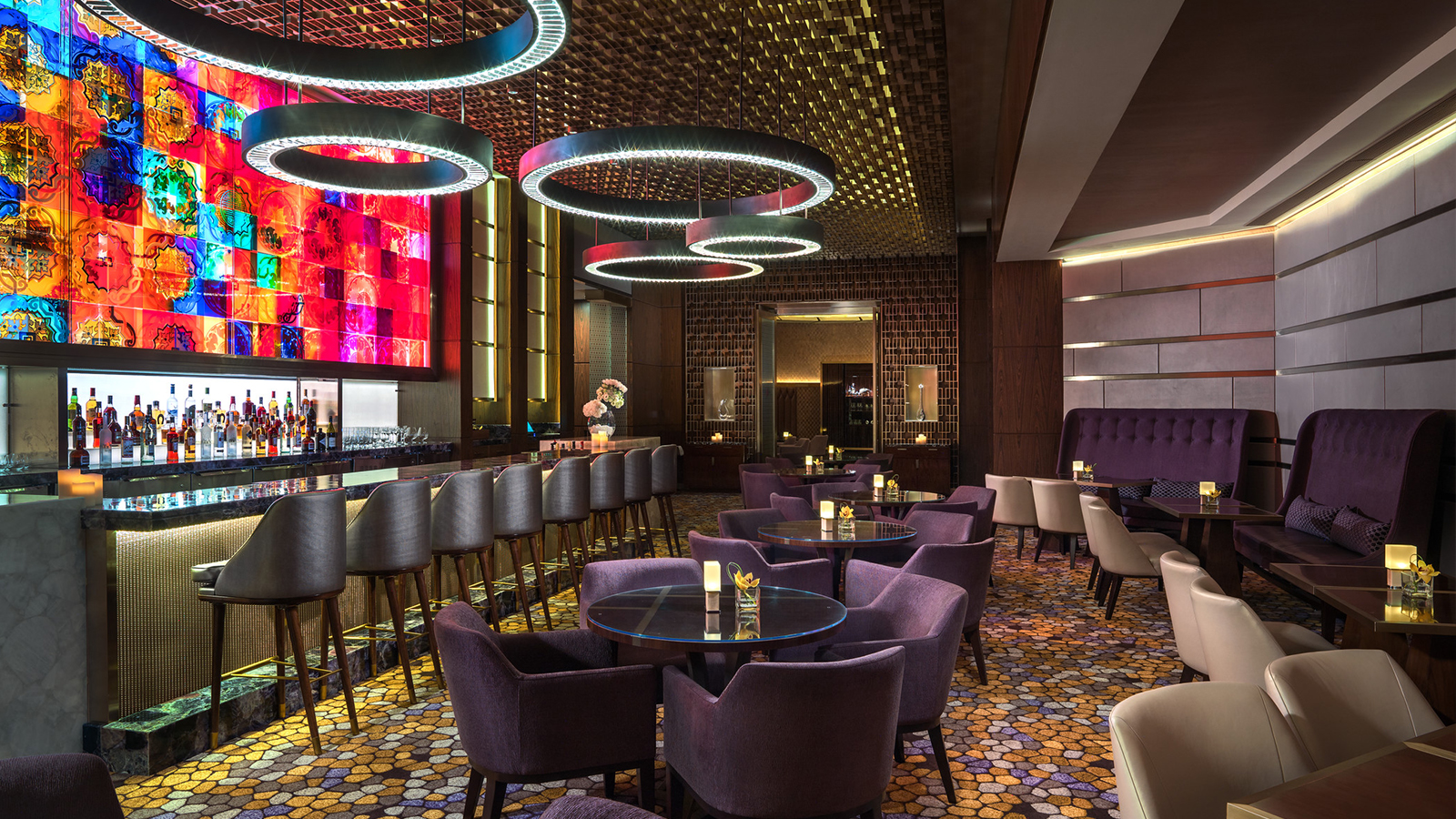 The St. Regis Bar
Cuisine: Light Fare
Atmosphere: Multi-Concept Bar
Setting: Refined, Inviting
Serving Style: Bar Menu
Dress Code: Casual
Hours: 12:00NOON - 1:00AM; Afternoon Tea: 2:00PM - 5:30PM
Phone: +853 8113 3700
Email: stregisbar.macao@stregis.com
Menu: Beverage List / Wine List / Afternoon Tea
Located at Level One, The St. Regis Macao
Elegant and versatile in concept, our destination bar reveals umcomprising services and comprises three exclusive spaces: The Bar, Decanter, and The Vault.

The Bar is an inviting retreat that boasts leather sofas, dark wood furnishings, and amethyst accents amid contemporary fixtures. Beneath an intricate ceiling art piece of intertwining gold rings is the centerpiece of the venue: our traditional St. Regis mural. Designed by Portuguese artist Gil Araujo, Harmony is a two-ton, multidimensional masterpiece consisting of 8,000 pieces of painted glass beautifully layered and illuminated by six LED screens. This extraordinary installation represents the peaceful coexistence of Chinese and Portuguese cultures throughout Macau's rich history.

Offering private wine tastings, Decanter hosts an impressive selection of rare and storied vintages carefully selected by our discerning sommeliers. Guests are also invited to partake in our distinctive St. Regis rituals, including our signature afternoon tea for two, featuring savory finger sandwiches and enticing scones and cakes. Meanwhile, The Vault is an intimate space that can be reserved for private gatherings.

A curated array of tantalizing cocktails and malts complement our house-flavored spirits and bitters. The experience is elevated by the fusion of traditional and modern cocktail-making techniques, including smoke guns, liquid nitrogen, and mixing glasses. The bar's extensive cocktail list showcases the full Bloody Mary World Collection, including our marquee original recipe, the Maria do Leste (Mary of the East). Our exceptional staff also prepares epicurean seasonal fare—such as sashimi, mixed ham plate, salt cod croquettes, and cheese steak sandwich—to sate the most discerning palates.

On select evenings, our in-house musician provides premier entertainment.
The Bloody Mary, The St. Regis Signature Cocktail
Maria Do Leste
The St. Regis Macao houses the signature St. Regis Bar, an elegant space to indulge in a selection of fine wines and spirits, as well as the hotel's twist on the legendary Bloody Mary cocktail, which was first created at the brand's flagship hotel in New York in the early 1900s. Called the Maria do Leste ("Mary of the East"), the potent local concoction fuses classic ingredients with spices that Portuguese sailors originally brought to Macau, such as pink peppercorns, piri-piri and cinnamon.
Special Offer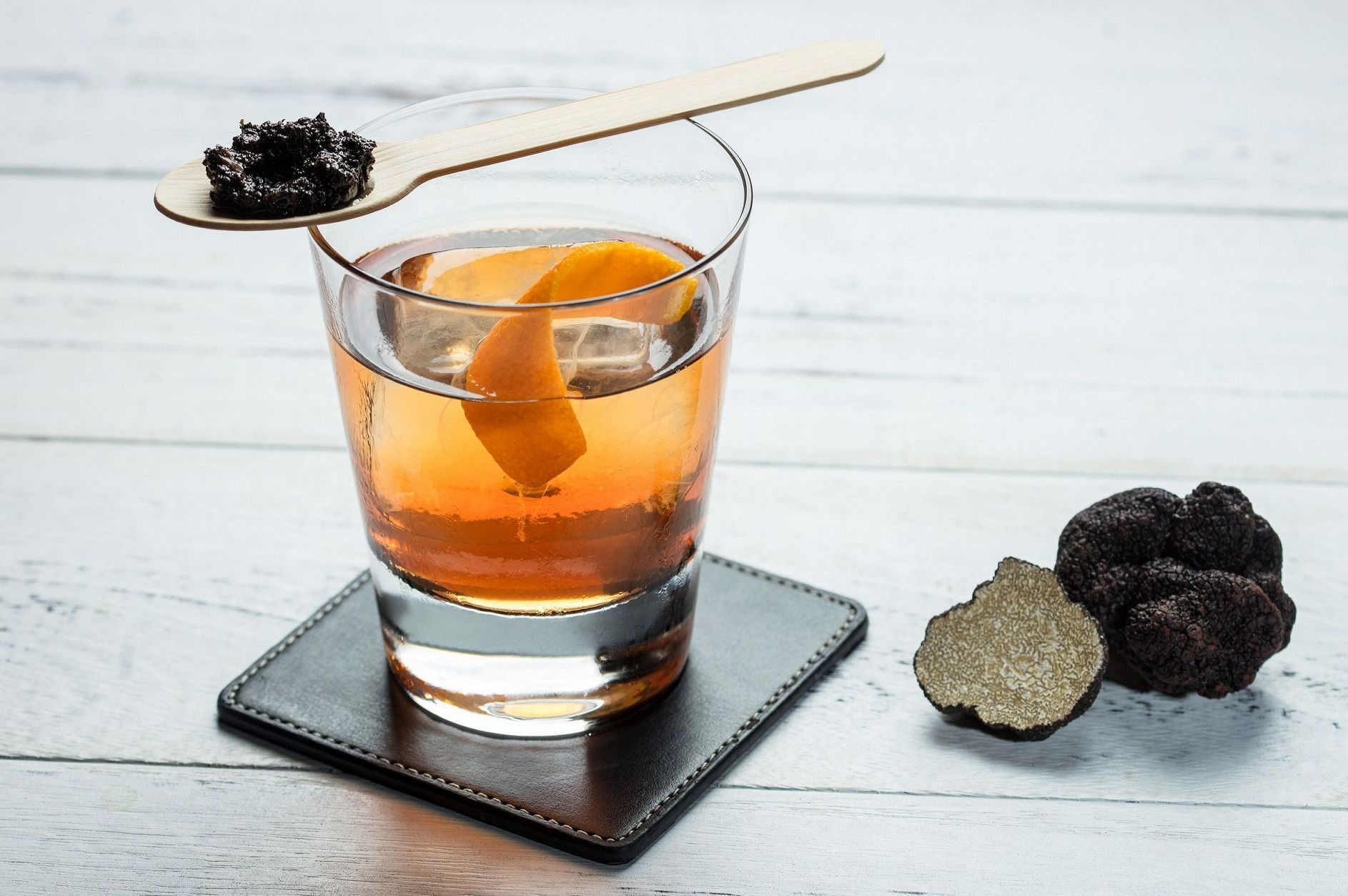 A Date with Eight
Our talented mixologists are ready to blow your mind. Introducing an innovative menu of 8 exquisite cocktails that will tantalize and delight your senses.

Daily, 12:00NOON - 1:00AM
HKD/MOP128++ per glass
> Explore Menu

Bookings and inquiries
stregisbar.macao@stregis.com / +853 8113 3700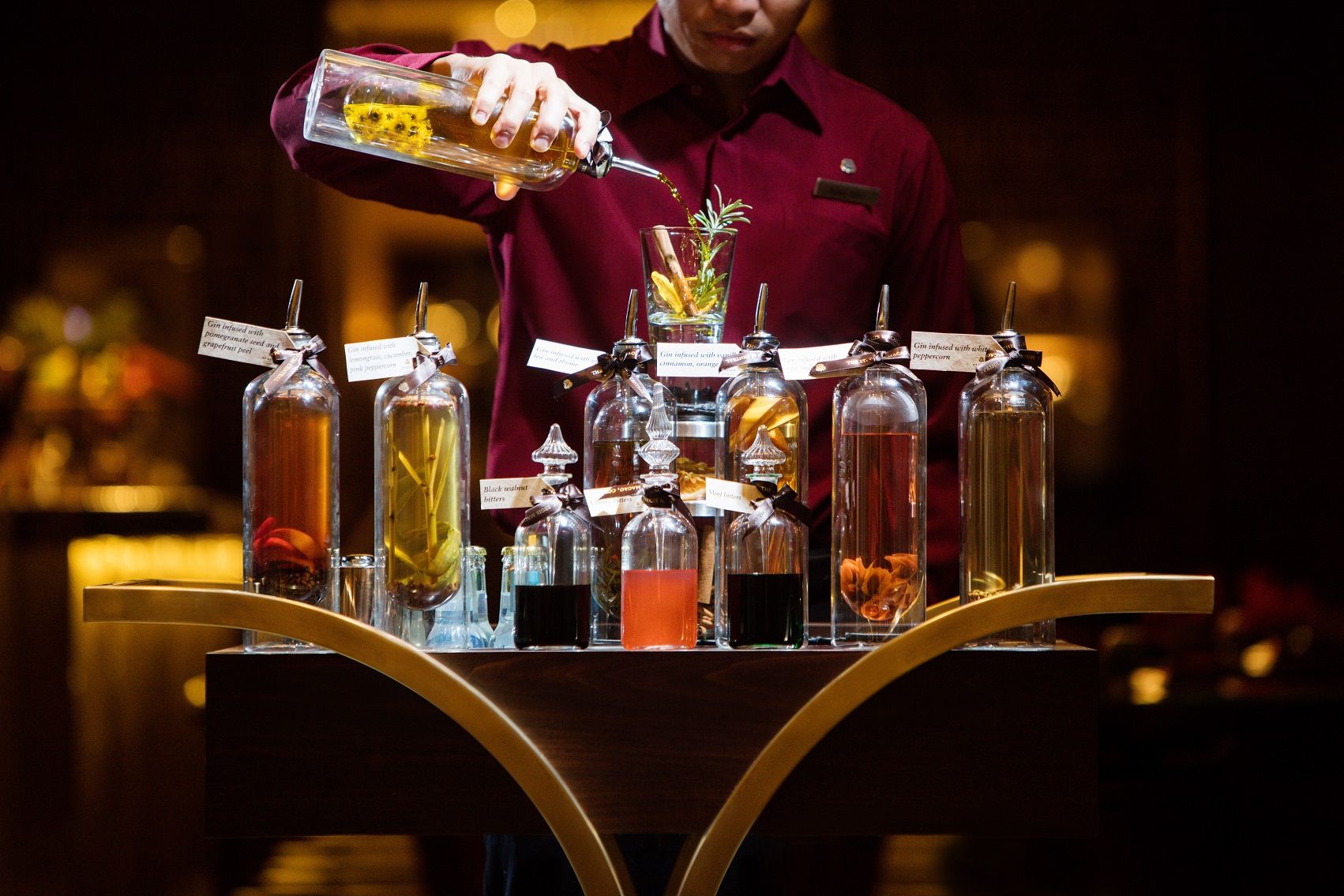 Infusion Hour
Begin the infusion of day to night with free-flowing house-infused gins, a fine selection of wines, beers and tailored cocktails, followed by an elevated offer of small bites.

Daily, 6:00PM - 8:30PM
HKD/MOP 258++ per person
• With unlimited home-infused gins, house wines, beers and cocktails
• Complimentary delectable small bites are included
> Explore Menu
Bookings and inquiries
stregisbar.macao@stregis.com / +853 8113 3700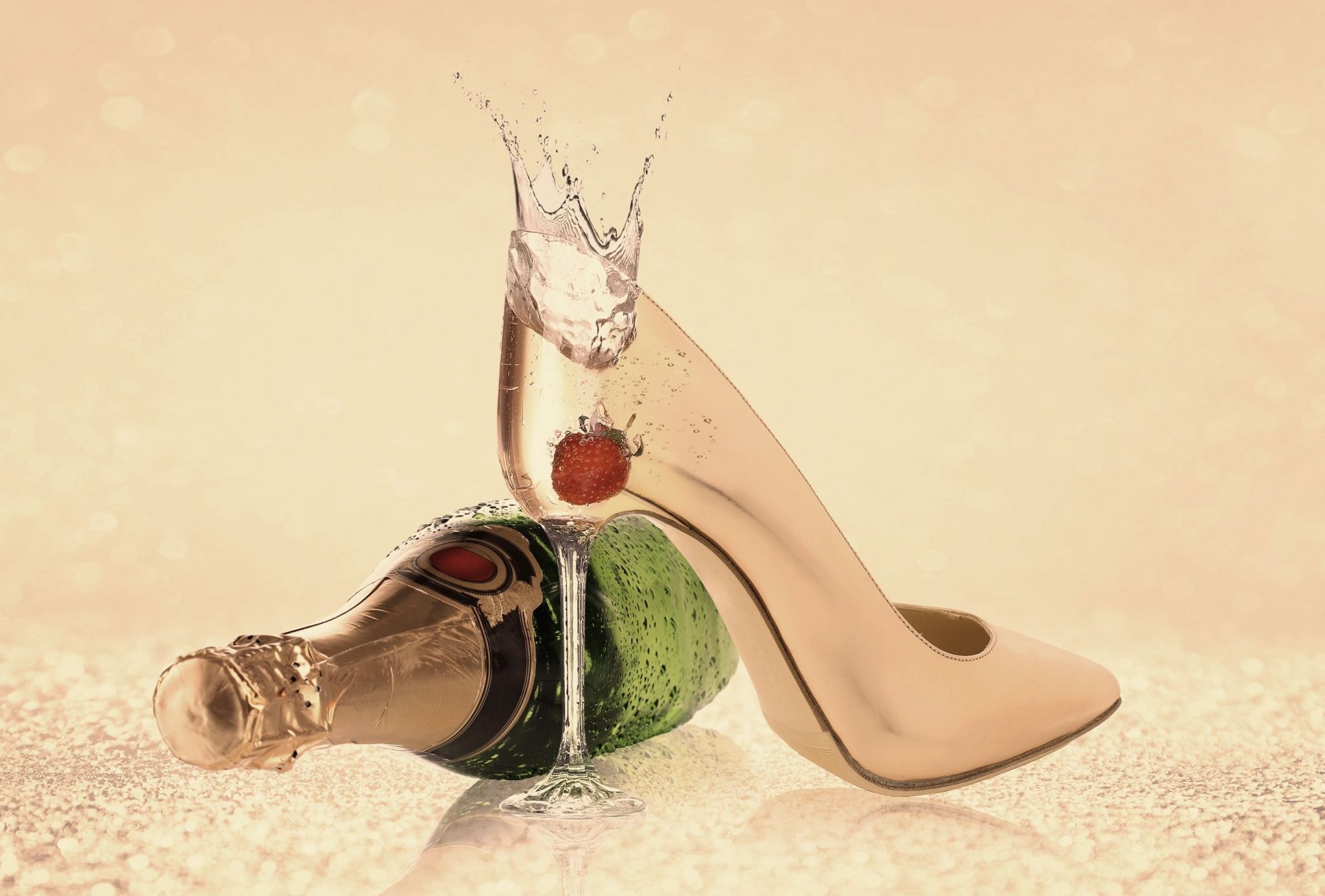 For The Ladies
The St. Regis Bar introduces Wednesday evenings For The Ladies. The well-heeled and stylish will receive a glass of bubbles on the house, followed by a free flow of our delectable home-infused gins, selected wines and beers, and signature cocktails. Lucky ladies will also take home weekly prizes!

Every Wednesday, 4-hour free flow from 6:00PM onwards
HKD/MOP288++ per lady on heels
With unlimited home-infused gins, house wines, beers and cocktails

Bookings and inquiries
stregisbar.macao@stregis.com / +853 8113 3700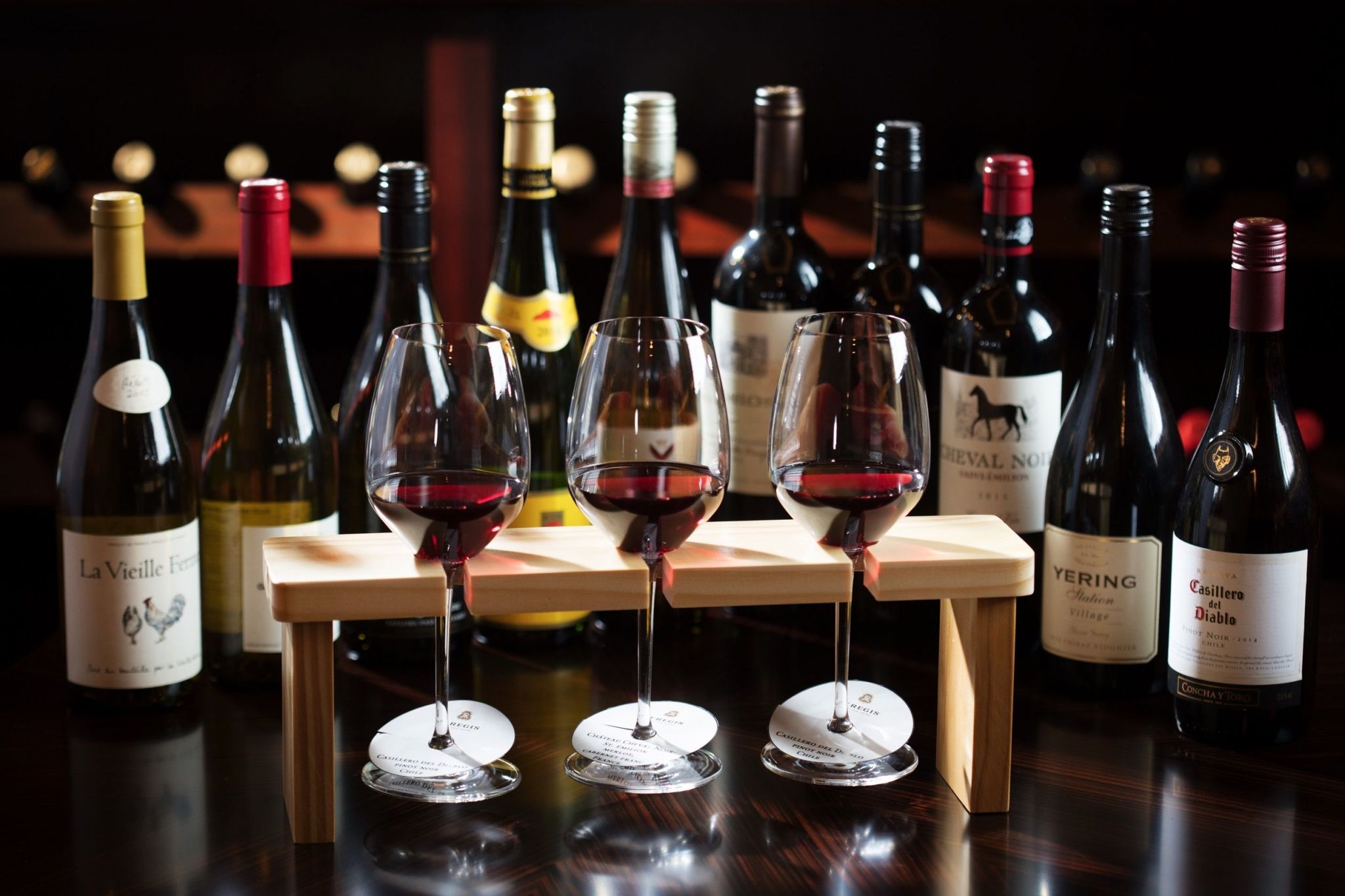 Flights of Fancy
At The St. Regis Bar we designed our wine flights to offer a custom range of selection to sample the iconic varieties from different regions. A great opportunity to compare, contrast and discover new favorites. Explore the new and old world together in comfort with our flights of 3 glasses of red or white.

Daily, 12:00NOON - 1:00AM
Flight of 3 glasses
HKD/MOP198++
>Wine List

Bookings and inquiries
stregisbar.macao@stregis.com / +853 8113 3700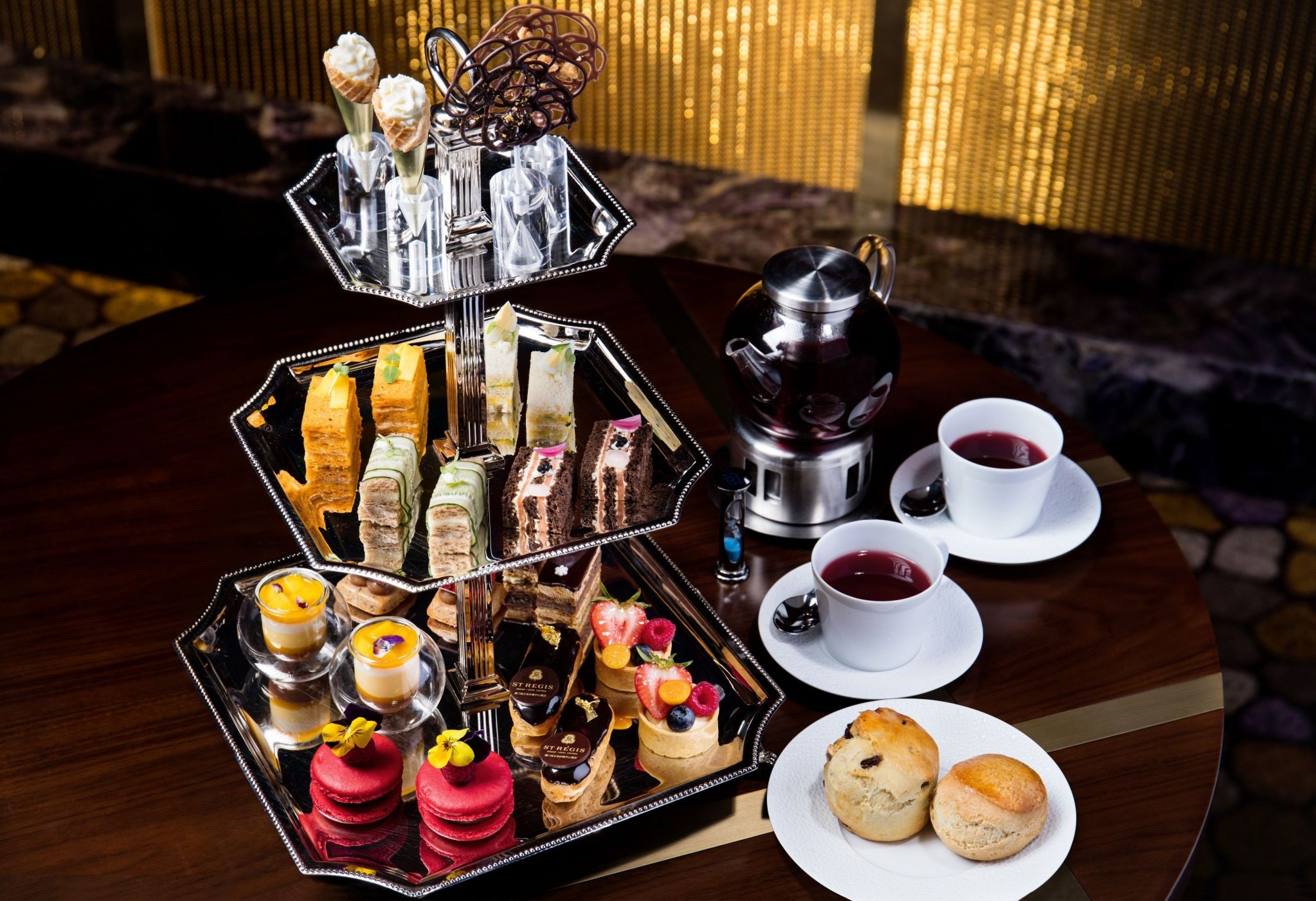 A St. Regis Afternoon Tea Experience
The St. Regis Macao Afternoon Tea takes you on an epicurean journey through delectable sandwiches, desserts, freshly baked scones paired with TG teas from around the world.

Available daily from 2:00PM - 5:30PM
HKD/MOP 348++ for two
> Afternoon Tea Menu

Bookings and inquiries
stregisbar.macao@stregis.com / +853 8113 3700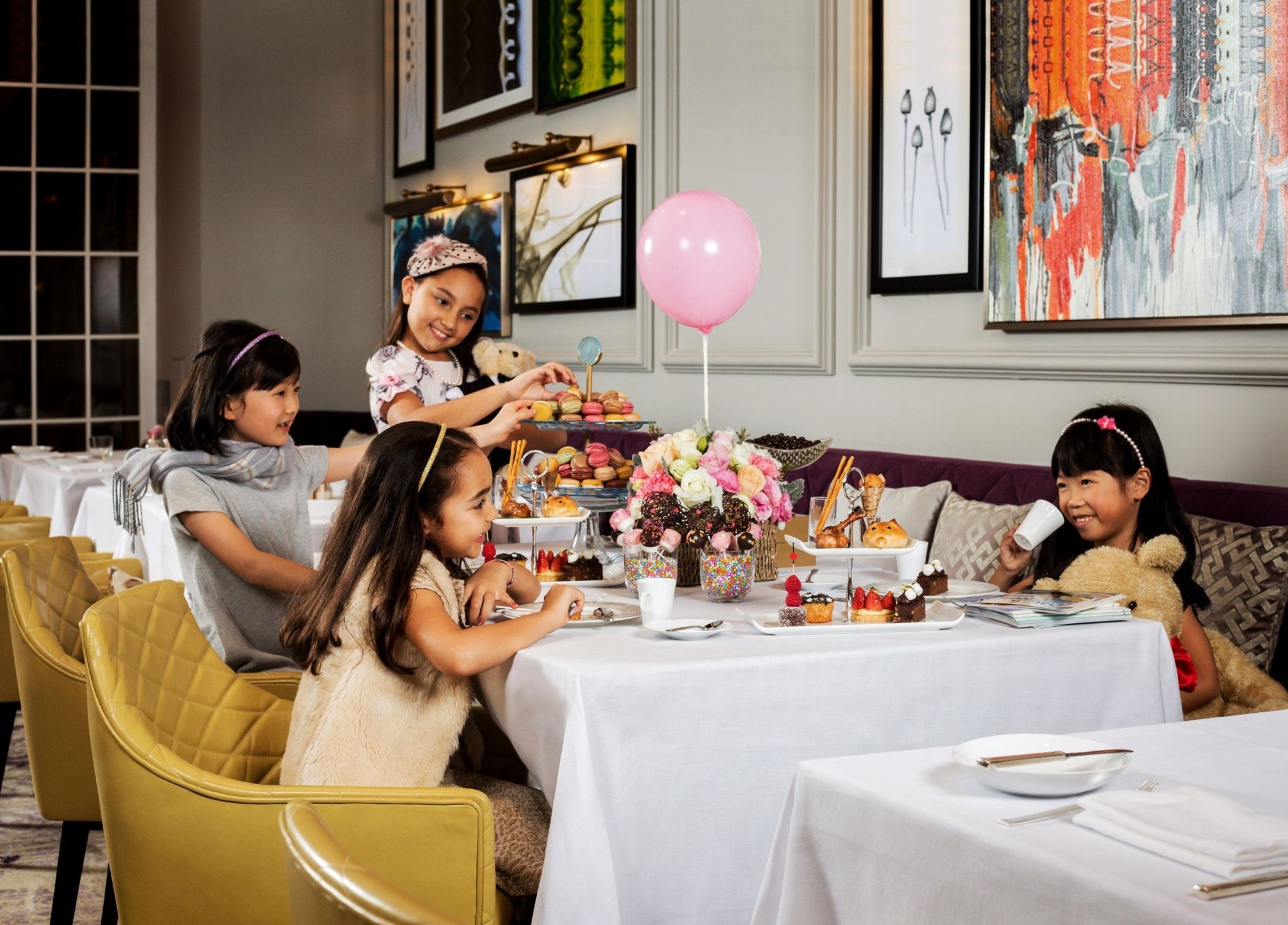 Kids' Afternoon Tea
Afternoon tea is not just for grown-ups! Your young ones can now also enjoy this timeless tradition with treats like piggy buns, fairy cakes, brownie fingers and a range of colorful drinks – perfect for kids!

Every Saturday, Sunday and Public Holidays, from 2:00PM - 5:30PM
HKD/MOP 148++ per child includes drinks
>Explore Menu

Bookings and inquiries
stregisbar.macao@stregis.com / +853 8113 3700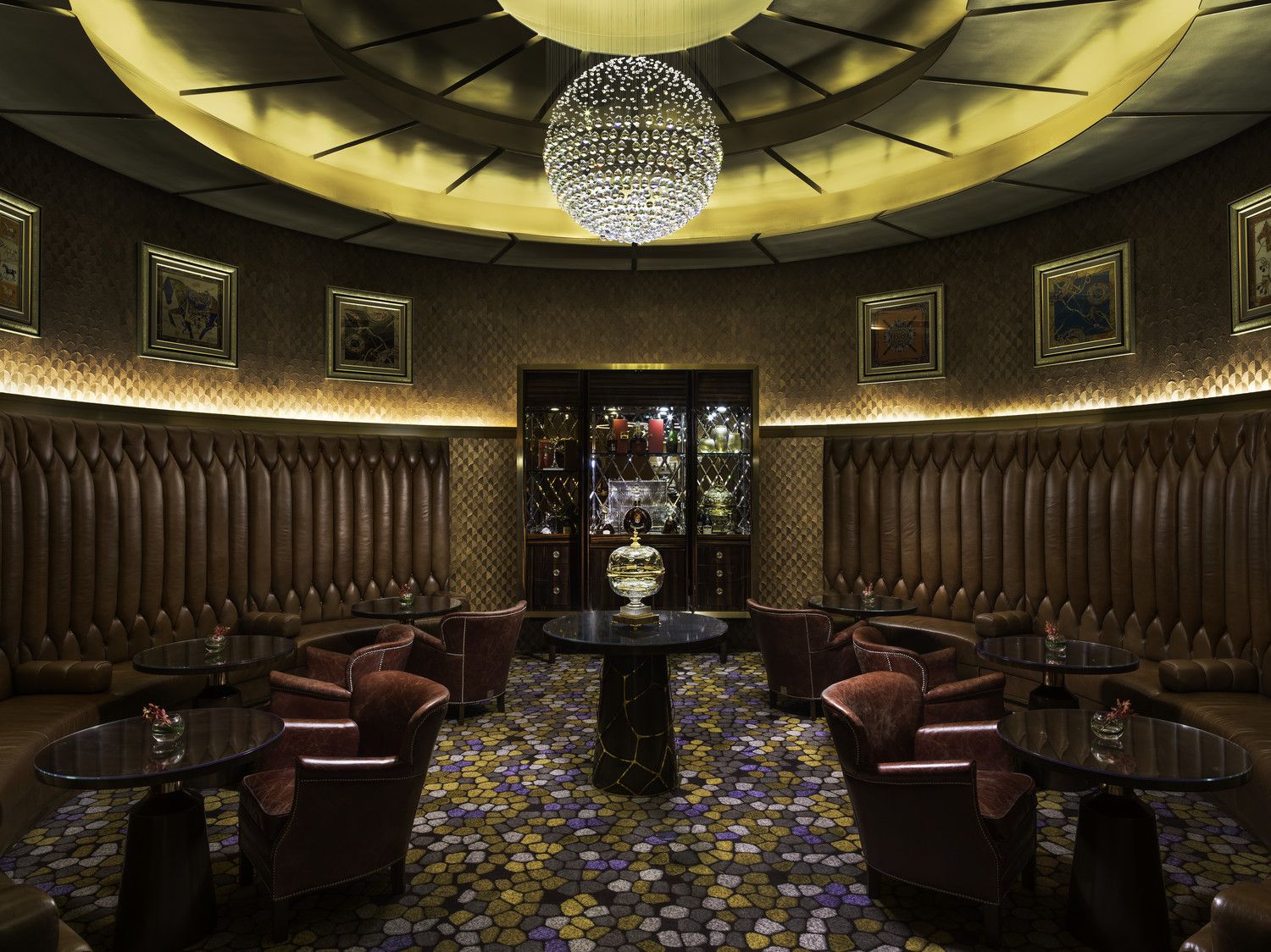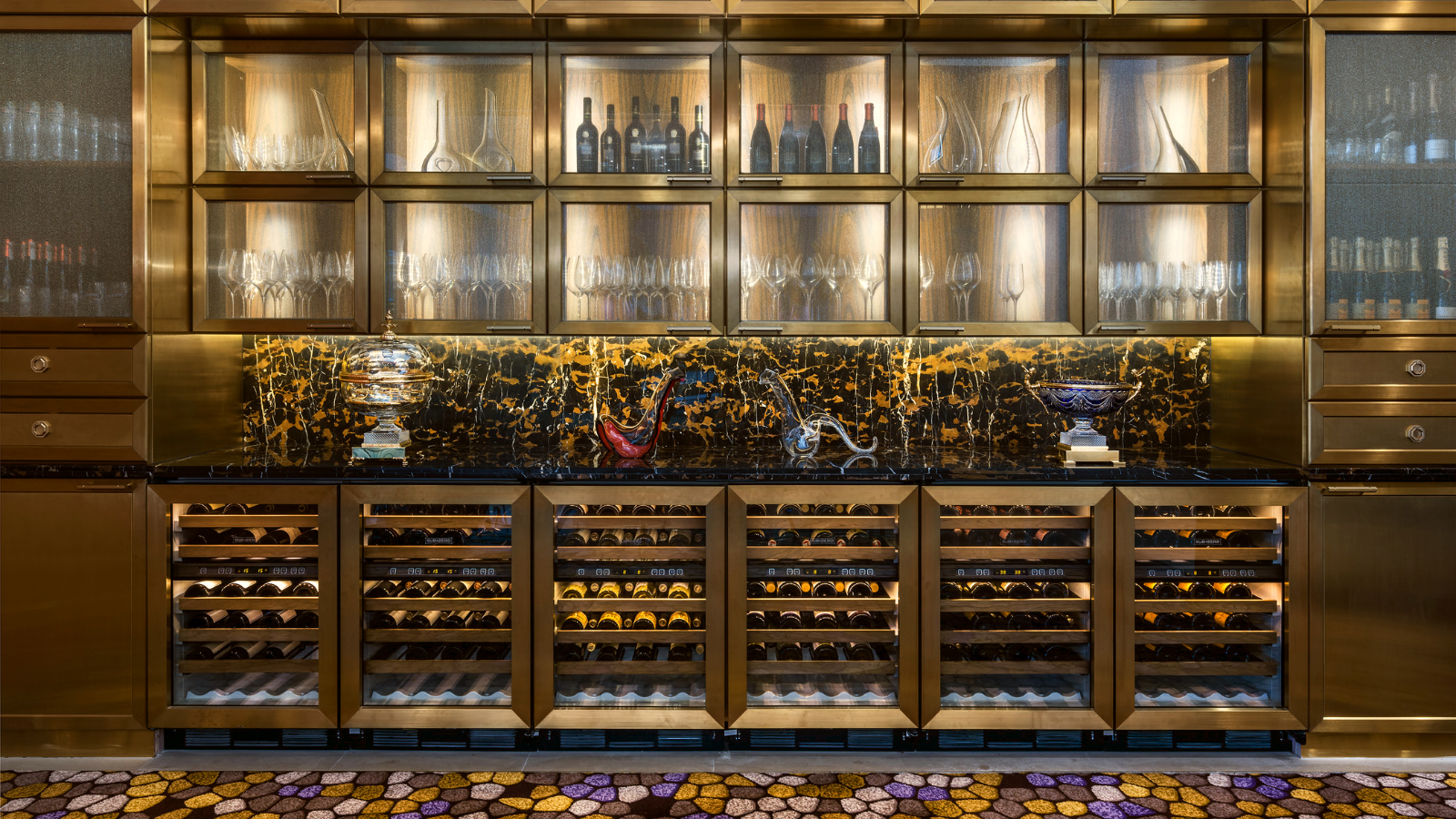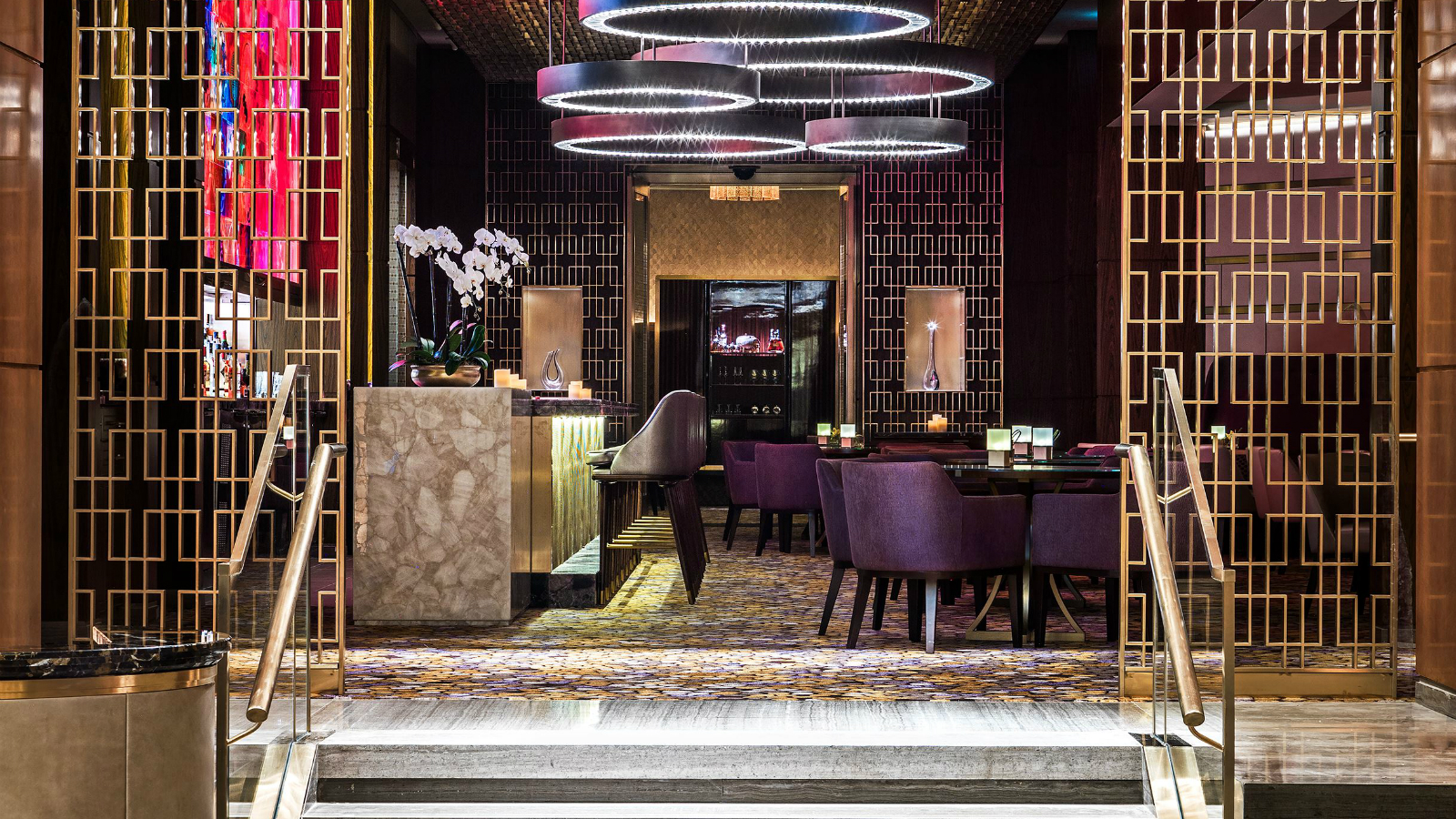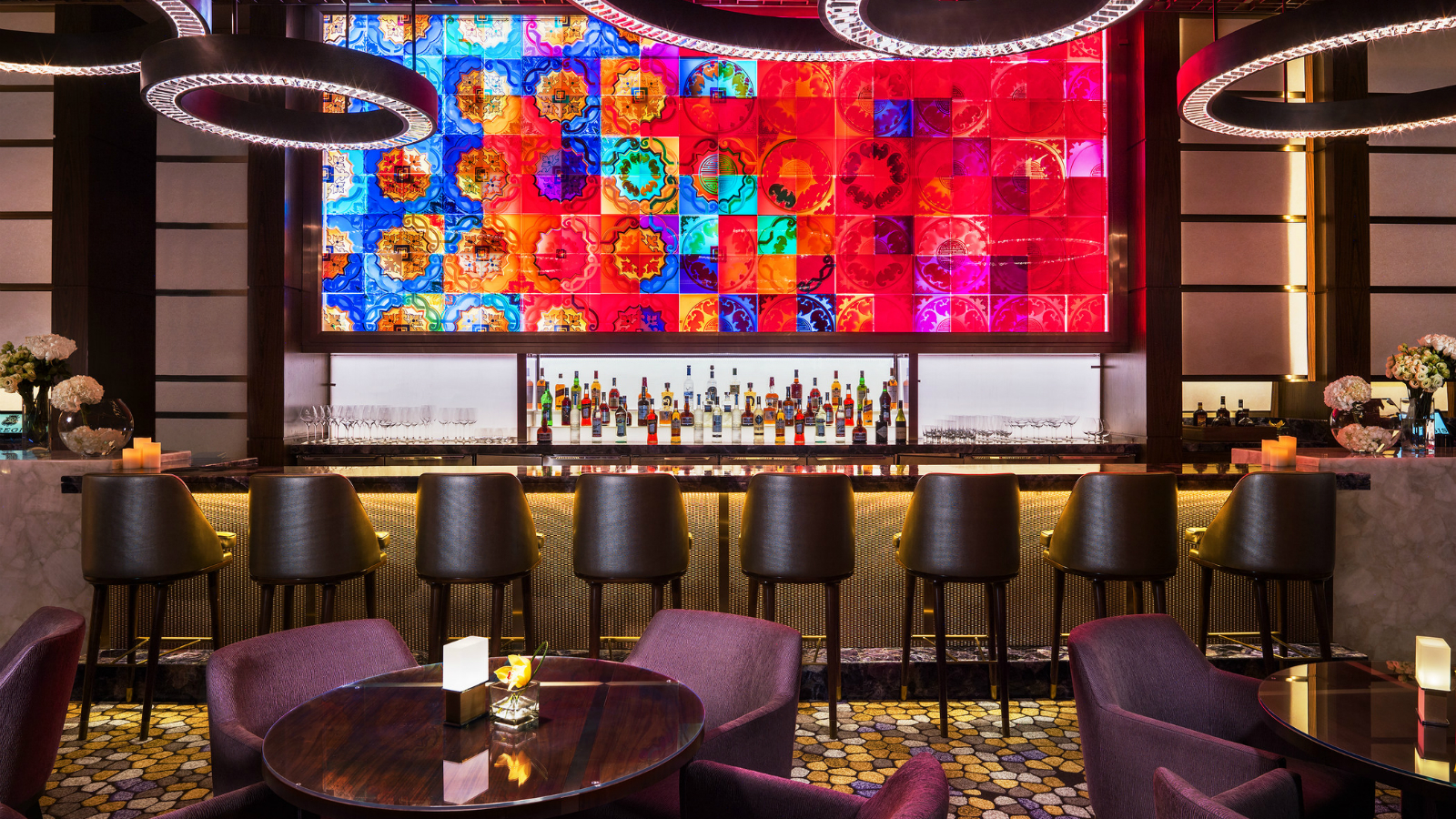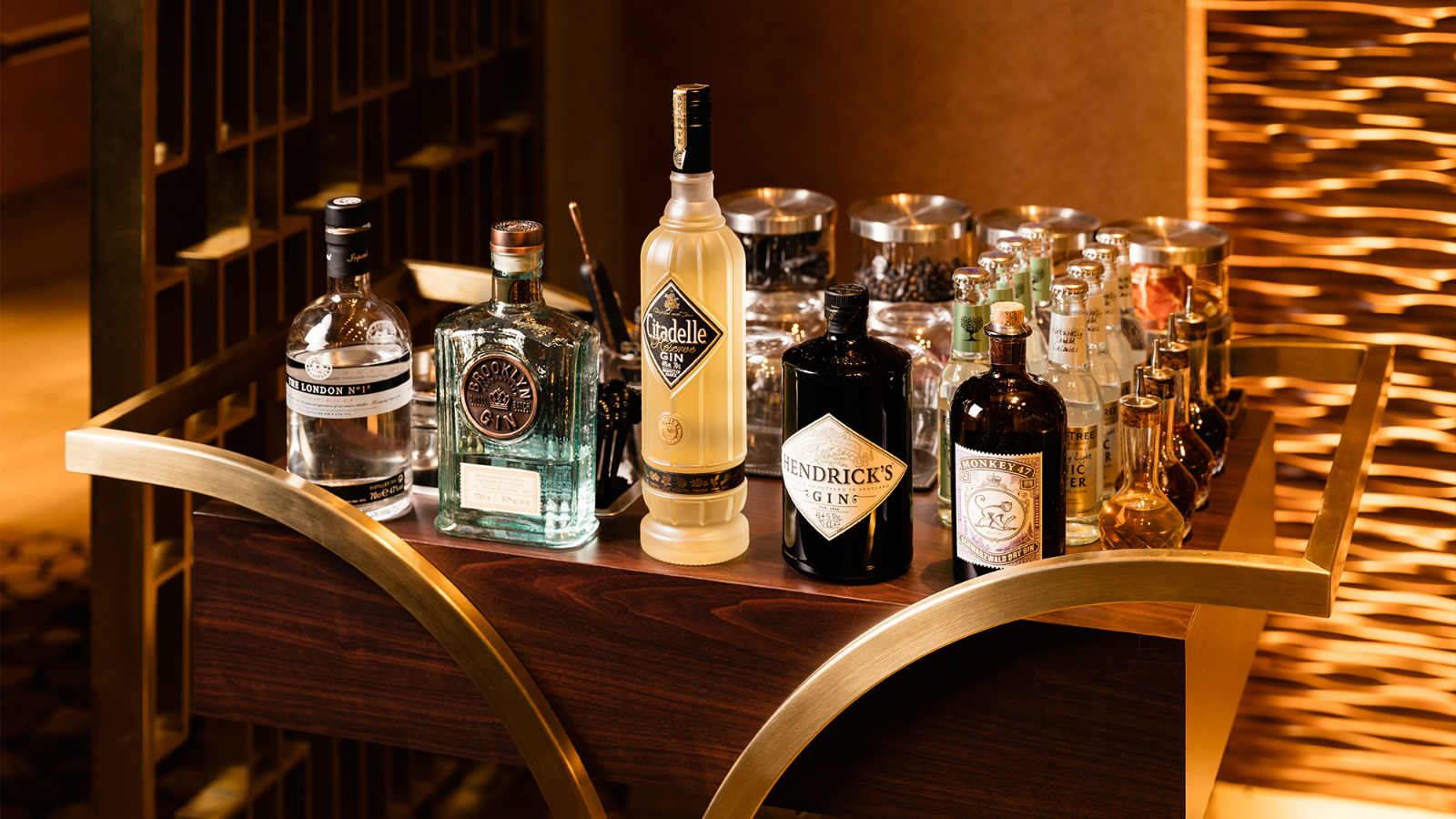 Dining Offer
Find out the latest offer from The St. Regis Bar, enjoy special selection of wine, cocktails with delectable snacks or indulge in the tradition afternoon with friend on a weekend.

St. Regis Bar Dining Offers