St. Regis is born of a distinctive legacy, crafted for modern connoisseurs who desire the finest experiences imaginable. In today's fast paced world, we understand that the pursuit of time is the utmost luxury – one of the many reasons why we pride ourselves on our Signature Butler service, a St. Regis hallmark that sets us apart in the delivery of a truly bespoke experience.
Our philosophy of keeping time honoured traditions while providing exceptional experiences was what drove the inspiration behind creating a legacy around the pursuit of time. Hence, The St. Regis Macao Cup was conceived.
The current holder of The St. Regis Cup is Nick Moloney who on 20 November 2015, set a new speed sailing record across a 42km (26 mile) route across the Pearl River Delta from south of Lamma Island in Hong Kong to a waypoint off Macau's Hac Sa Beach in Coloane. The time taken to complete this course was 5 hours, 29 minutes and 43 seconds.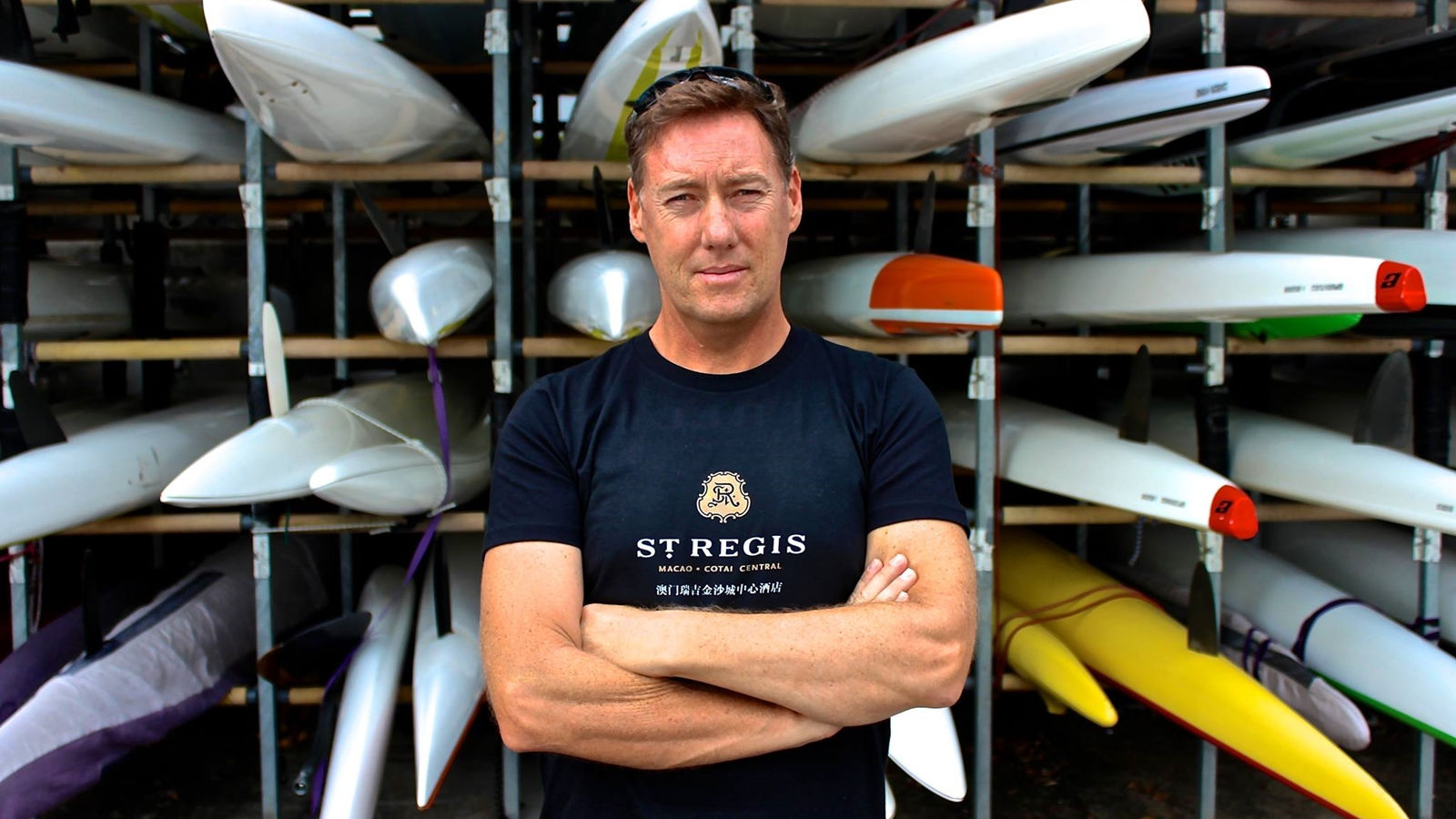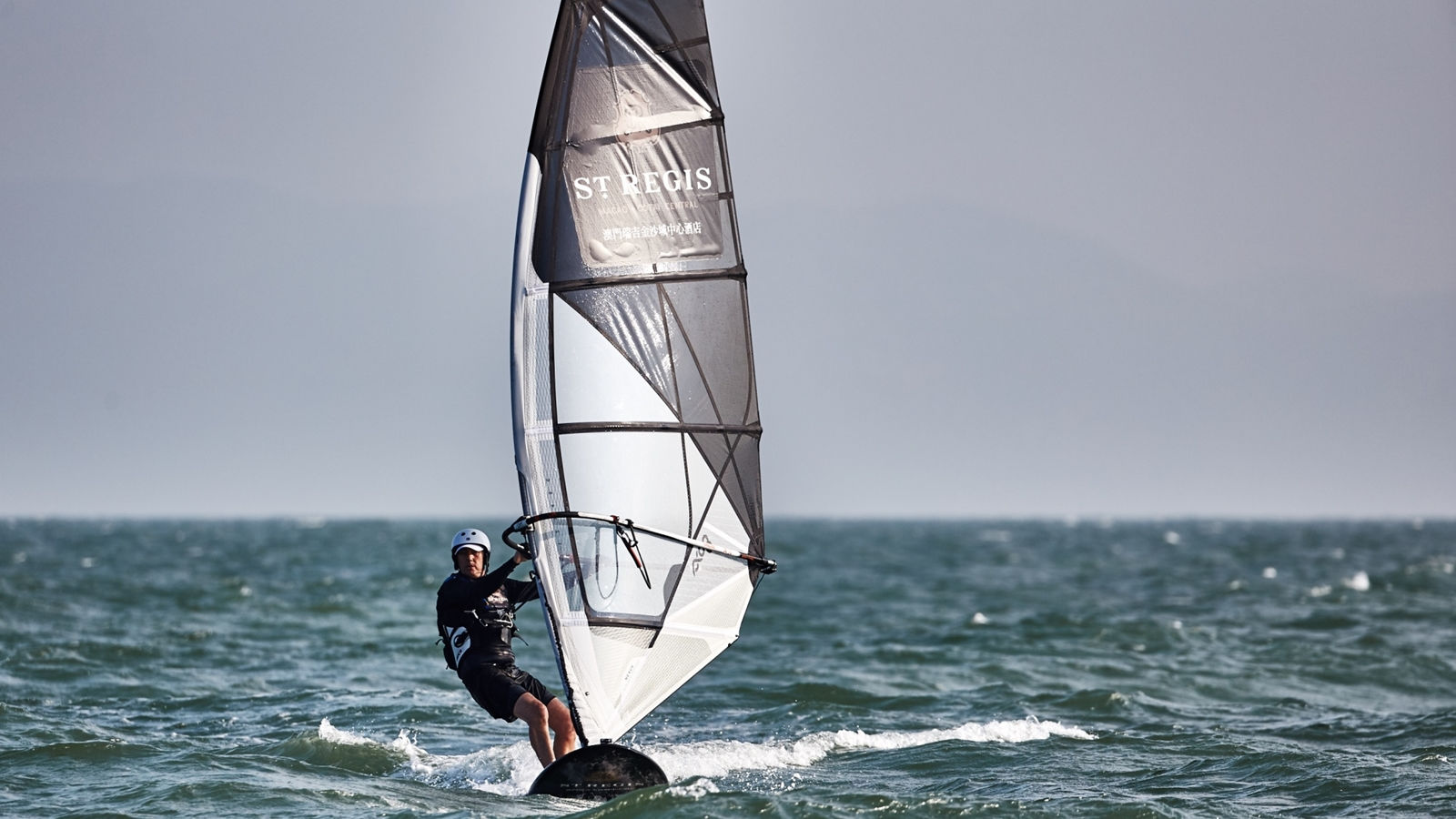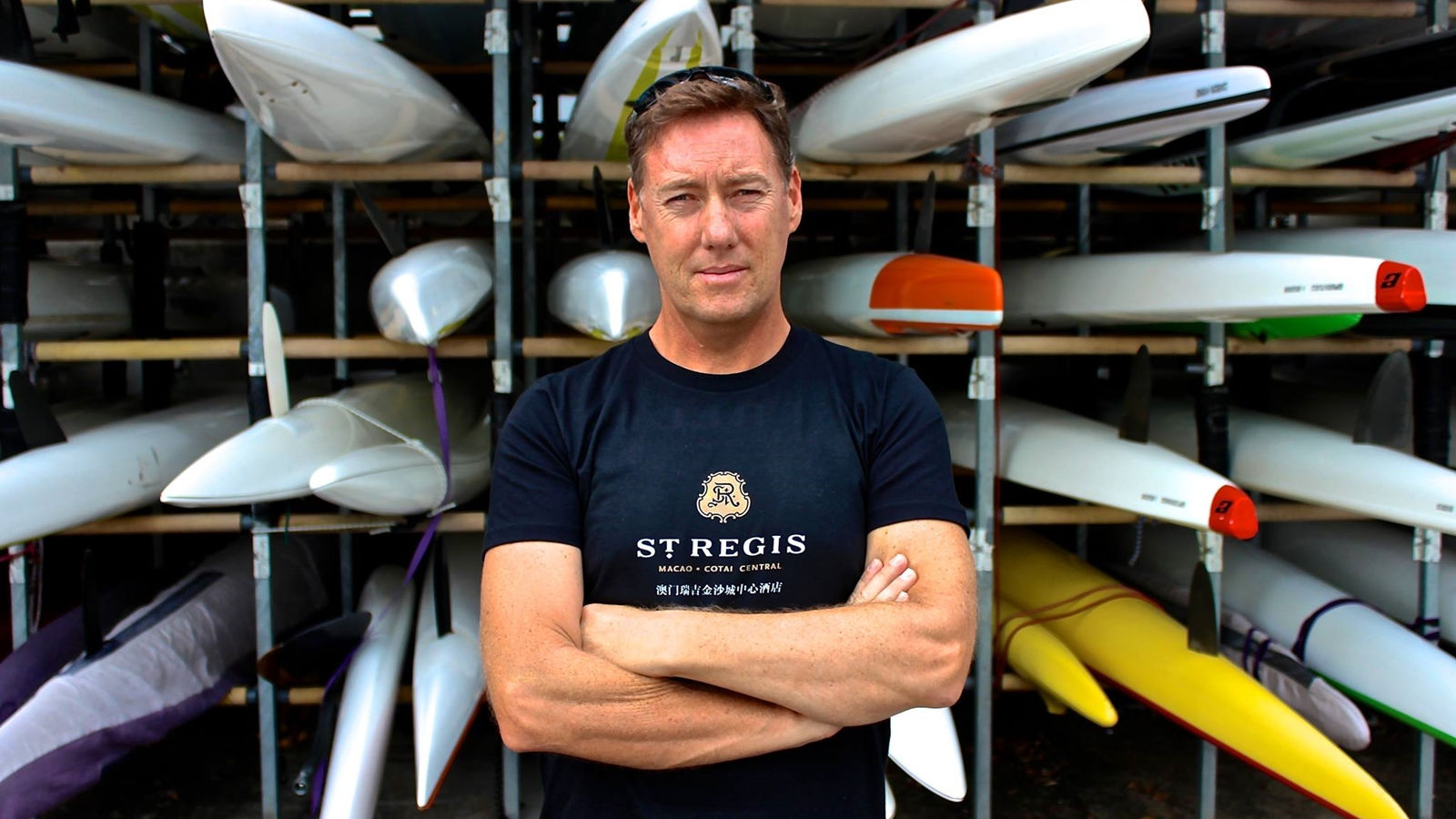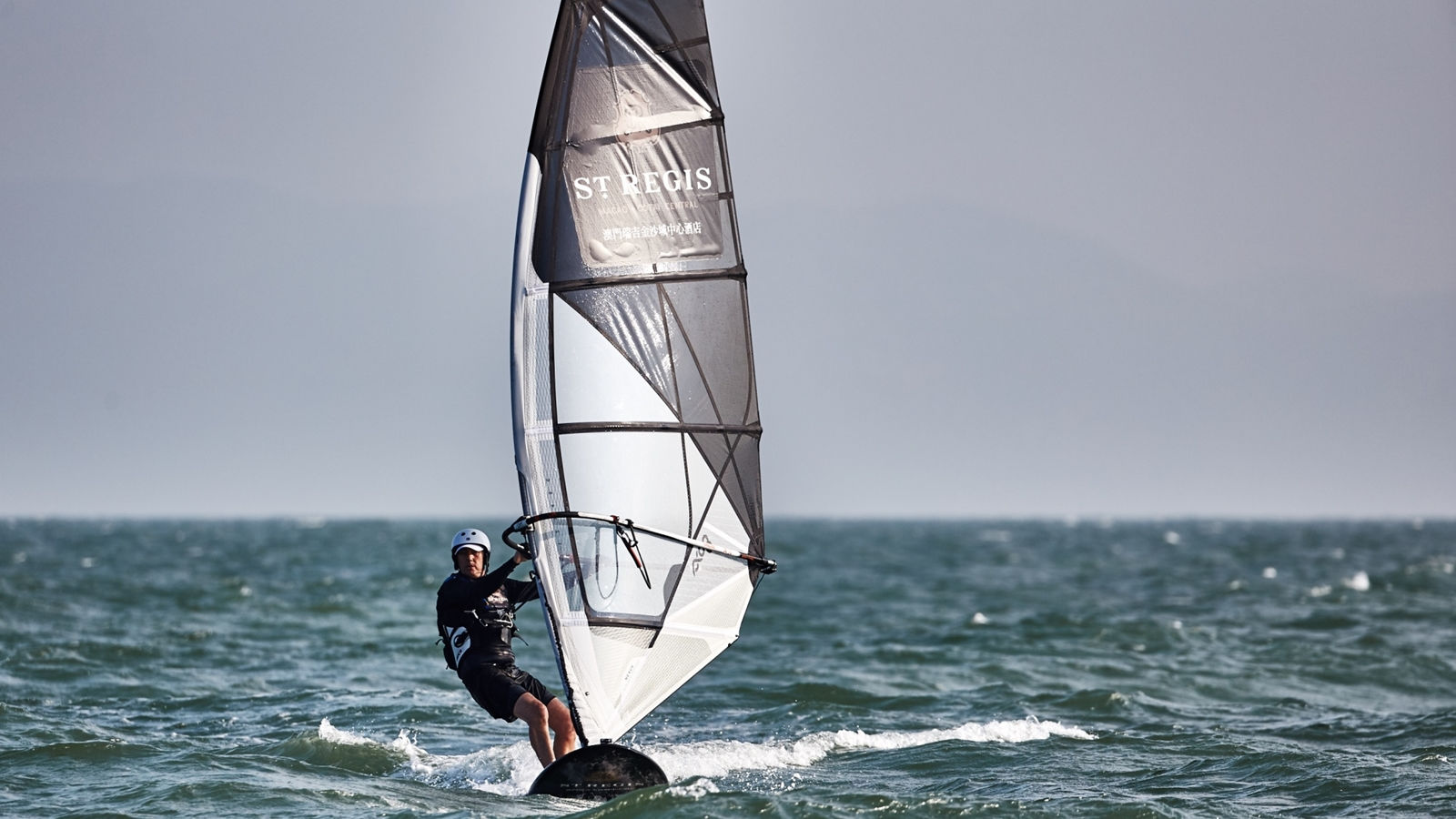 The Record
The St. Regis Macao Cup is awarded to anyone who breaks the speed record from Hong Kong to Macao on a wind-powered vessel.
HOLDERS OF THE ST. REGIS MACAO CUP
Challenger: Nick Moloney | Date: 20 November, 2015 | Time: 5:29:43 | Distance: 42km | Vessel:Goya Windsurfer
THE CHALLENGE RULES
The St. Regis Macao Cup is awarded for the fastest time elapsed between Hong and Macao by any wind-propelled sailing vessel, excluding kiteboarding. This shall mean any craft including but not limited to cruiser, keelboat, dinghy, multihull or windsurfer.
The St. Regis Macao Cup is not a race and may be competed for at any time.
All times for a record attempt shall be recorded by GPS.
The Cup and title of record holder shall be passed from the previous record holder to the new holder.
Only the use of natural wind and water may be used to increase, maintain or decrease the speed of the craft.
This is an outright record and differences in size of vessel, number of crew, age or gender shall not be recognised as separate aspects of any record attempt.
The Course
Start – Passing from East to West of a line due South (180° true, 183° mag) from Yuen Kok Lighthouse on the Southeast corner of Lamma island. Longitude of 114°08.944E but no futher south than 22°10N.
End – Yeding Jiao Isolated Danger Mark (22°03.695N, 113°41.928E) and Dataou Island 2nm due North on a bearing of 000° true, 003° mag, crossing longitude 113°41.928E
Total distance 25.32 nautical miles.
This record can be set East-West or West-East using the above coordinates as either start or finish locations.
Timekeeping
The time for each vessel competing for the record shall be taken by two independent GPS devices and shall only be verified by two GPS log files that can be downloaded and assessed. It is advised that more than two devices are carried on the vessel in the event that any data or device ceases working or recording while enroute.
These files shall be delivered to the record administration for assessment and ratification.
The two GPS track recording devices must be carried on the vessel attempting the record and not on any support craft.
Ratification of Record Claims
The owner or owner's representative of any vessel claiming a record time shall submit a written claim to The St. Regis Macao within 48 hours setting out the following:
Name of the vessel and its class
Name of the owner or representative
Name of all person on boar the vessel
Type and model of GPS recording devices used
Date of the record attempt
Start and finish lines and the direction of rounding
Start, finish and elapsed times.
No claim shall be ratified unless the time taken is less than the existing record by at least 5 seconds
Timekeeping and record claims may be maintained at the offices of The St. Regis Macao
Responsibilities
It is the sole responsibility of the skipper / owner to comply with all laws and regulations of the Hong Kong Special Administrative Region and Macao Special Administrative Region, in particular all relevant Marine and Shipping Ordinances, Marine Department regulations and notices and International Regulations for Preventing Collisions at Sea.
The St. Regis Macao, its parent companies, and third party associations do not accept liability for loss of life or injury to any person or loss or damage to any vessel resulting out of a record attempt.
Rights
The St. Regis Macao will retain the right to use all information including photography for marketing and communications purposes.